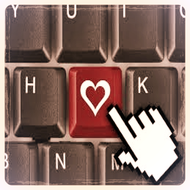 Holiday Weight loss?! Yes it is possible!
Here is the idea:  rather than accumulating kgs/pounds this holiday, how about keeping them off in the first place?
A free app is proving to be a new way to harness science. Just log in your current weight and the app will calculate your BMI, Ideal and Healthiest weight all in one, leading to successful weight loss, even during holidays.
One-Click-to-Health app, a new personal weight loss coach, will help you to keep your extra kgs/pounds off even during holiday seasons, or after holiday if you could not avoid those multiple family and friends gatherings. This only app, or together with an app able to track your physical activity as well as what you eat, will help you not only to lose weight, but keep the weight off and reach your Ideal and Safest Weight that last forever. 
Do you want to be part of an experimental health program?
We encourage you to test what has been discussed on this blog by yourself and let us know about your experience, your progress and achievements in the comments section below. The results of these experimental program will be presented at international conferences and hopefully published in high impact medical and scientist journals. Your involvement and interaction as well as your contribution is important for us since the information and voluntary donations you provide will be further used for adapting, modifying and improving our programs.
Important notice 
Virtual Personal Trainer approach is recommended for healthy adults only. This site is not intended for use by minors or individuals with any type of health condition. Such individuals are specifically advised to seek professional medical advice prior to initiating any fitness or nutrition effort or program.