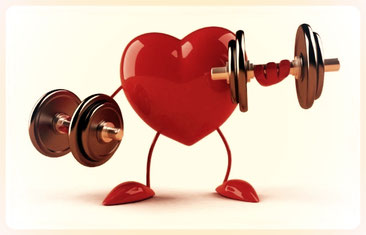 Happy Valentine's Day! Today you probably have planned a crazy weekend full of highly caloric foods. I know you will say "It is only once a year" but I think better do not let this special day throw off your New Year's goals. There are many ways you can avoid ruinning your hard work so far. Focus on taking healthy food choices and maintain your workout schedule. Today can be a special day to workout together with your partner while still having a very romantic weekend. Here are some workout ideas to keep your resolutions up and running ....
Jus to give some ideas, you could, for example, walk to some romantic places like on top of a hill or to the beach if the weather is good and you could bring your picnic with your best choice of healthy foods and deserts. Being outdoors with the person you love is certainly a very romantic and healthy choice. This way you will probably enjoy eating guilt free because you have plenty of time to burn out your extra calorie by walking or playing some sort of sports like frisbee while enjoy being together with your love one. Even if your choice was to drive your partner to a very romantic restaurant, you can still leave the car in a walking distance parking and enjoy the little walk or even you could still prepare yourself with a great workout both the day before and after Valentine's Day so that you will never feel guilty for eating or drinking too much and really enjoy your romantic encounter with your partner ;-)
Here are some other workout ideas for both boys and girls.
Enjoy Valentine's Fitness Day ;-)
VPT team