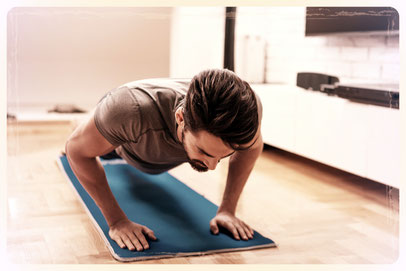 Is it really possible?
Here is the thing, you want to get fit but you do not want, or not have time, to join a gym, or maybe you are just an independent person. Or maybe you already have a gym membership but you are busy to make it in a regular basis or can not even make it at all. If this is your case, then you are all set up to work out and getting fit at home. The question is ... can you really have a decent workout at home? And the answer to this is .. of course you can!
In fact most honest fitness experts encourage people to exercise at home as much as at the gym. This way they are more up to adopting fitness as a lifestyle rather than an obligation. The point is to do something, somewhere, sometimes. Furthermore, it doesn't take much effort or even money to design an effective workout program to practise it at home. Are you ready to try? check this easy exercises you can try anywhere and at anytime.
Do you want to be part of an experimental health program?
We encourage you to test what has been discussed on this blog by yourself and let us know about your experience, your progress and achievements in the comments section below. The results of these experimental program will be presented at international conferences and hopefully published in high impact medical and scientist journals. Your involvement and interaction as well as your contribution is important for us since the information and voluntary donations you provide will be further used for adapting, modifying and improving our programs.
Important notice
Our online training approach is recommended for healthy adults only. This site is not intended for use by minors or individuals with any type of health condition. Such individuals are specifically advised to seek professional medical advice prior to initiating any fitness or nutrition effort or program.