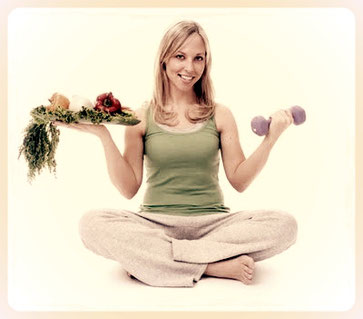 It is Monday morning. It's is a great day to get out to the grocery, pick up some foods and prepare some meals for this week. If you think this will help you get on track, I recommend doing this today or maybe on sunday if you are pretty busy during week days. I prefer to cook extra food at lunch time and then take the left overs for dinners. Whatever works better for you.
Here is a weight loss secret you should never forget .... "there are no magic secrets. Stop eating garbage and get off your ass"
Talking about food, a calorie is a unit of energy that food supplies to your body. But when we talk about physical activity, a calorie is a measure of the energy that your body uses in performing an activity. Energy balance is like a scale. To remain in balance and maintain your body weight, the calories you get from foods must be balanced by the calories you use in normal body functions and physical activity. If you eat more calories than you use, you gain weight. If you burn up more calories than you eat, you lose weight.
 To find out if you're at a healthy weight for your height, first is to find out your Body Mass Index (BMI) and read the recommended BMI categories for adults. Second it would be to reach the ideal healthy weight forever.
But the question is...
what's the right fitness-diet balance to be fit/healthy?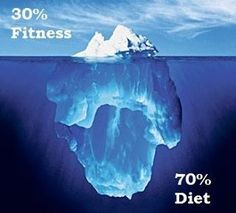 The 30/70 ratio of work out to nutrition is something than myself and many other colleagues would recommend for a true percentage breakdown of the importance each factor plays in maximizing your results. Not to mention an adequate rest/sleep ratio is also essential. Any workout program is not complete if you do not incorporate a structured nutritional program into it. If you want to maximize the results of your workout program then you must have a proper nutritional balance that goes along with it. Regardless of your reasons for training, you will not reap the full rewards from your workouts if you are not eating well because .....
"there is no way you can workout a bad nutrition"
First edited: 1st Jan 2015
Do you want to be part of an experimental health program? tell us your experience
We encourage you to test what has been discussed on this blog by yourself and let us know about your experience, your progress and achievements in the comments section below. The results of these experimental program will be presented at international conferences and hopefully published in high impact medical and scientist journals. Your involvement and interaction as well as your contribution is important for us since the information and voluntary donations you provide will be further used for adapting, modifying and improving our programs.
Important notice
This online training approach is recommended for healthy adults only. This site is not intended for use by minors or individuals with any type of health condition. Such individuals are specifically advised to seek professional medical advice prior to initiating any fitness or nutrition effort or program.
Recommended articles