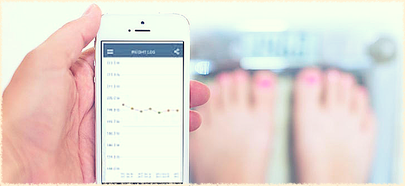 Tracking body weight does not necessarily mean progress due to a couple of reasons: 1st, bodyweight fluctuates throughout the day from a couple of pounds to a dozen, depending on the food, water and activity habits. And 2nd, gaining body weight does not necessarily mean you are not doing any progress as it might indicate you have gained muscle mass due to exercise or change of meal habits such as enrolling a protein-enriched diet. If you intend to reduce weight to a healthier level, at due time regular monitoring will prove useful.
For many people, measuring fat loss might be more effective than measuring weight loss to track progress, but correctly measuring body fat, in most cases, requires the aid of professionals. However, other more simplistic methods of tracking progress such as the traditional use of scales take less time, money, and effort, but we should keep in mind the possibility of potential fluctuations. This is because our bodyweight usually fluctuates throughout the day so scales measurements may provide different bodyweight depending on the reading time. Liquids, food, clothing habits, as well as various other factors, contribute to the weight measured at a given time. Thus, it's more appropriate to concentrate on averages as well as trying to follow the same procedure every time you measure your weight.
"SmartWeight" loss and tracking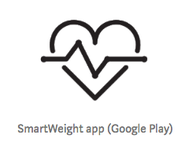 1. Get a good-quality (reliable) body scale.

2. Weigh yourself at least once or twice a week: preferably when you wake up in the morning, after going to the toilet and before breakfast. Ideally, weigh yourself naked or with underwear as clothing can mask your real weight, adding from a few ounces to pounds (grams to kilograms).
3. Log your weight reading into the SmartWeight app. The app will automatically average every weight measurement for the total month length. Monthly average measurements will keep you aware of how your body weight changes throughout the whole month rather than the short term, which is more appropriate for long-term weight loss. The reason behind this is that during the weight loss journey, sometimes you may feel discouraged if you see your weight rise after working hard at your weight loss or fitness goals for a week or so. Seeing the typical fluctuations in your weight each day might be discouraging. However, seeing a more obvious decline over a longer period (monthly), especially if you are trying to achieve a healthy ideal weight, keeps you motivated and it is more efficient in the long-run. Monthly averages will provide you with a more reliable idea of your real weight.
4. Let the SmartWeight app to show your real progress over the long term and smartly drive you to your ideal weight by automatically calculating and adapting your weight reading in the scale to your recommended ideal weight based on Virtual Personal Trainer's scientifically validated approach.
That's all! You are done! just ensure you always stick to your goals and give yourself enough time to see the results of your amazing effort ;-)
Recommended in-house apps