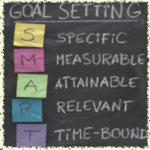 Virtual Personal Trainer unique method consists of setting different weight and calorie deficit goals at different timings. The reason is to avoid potential "weight loss plateaus" and psychological exhaustion. A weight loss plateau is what happens when an earlier caloric deficit we have created has suddenly stopped to exist.
There are multiple reasons why this might be happening but let's just summarise it by naming the two most important ones:
Do you want to be part of an experimental health program?
We encourage you to test what has been discussed on this blog by yourself and let us know about your experience, your progress and achievements in the comments section below. The results of these experimental program will be presented at international conferences and hopefully published in high impact medical and scientist journals. Your involvement and interaction as well as your contribution is important for us since the information and voluntary donations you provide will be further used for adapting, modifying and improving our programs.
Important notice
This Online Coaching approach is recommended for healthy adults only. This site is not intended for use by minors or individuals with any type of health condition. Such individuals are specifically advised to seek professional medical advice prior to initiating any fitness or nutrition effort or program.
Virtual personal Trainer gives the motivation you need to reach your goals
Mike, USA
Related articles
Recommended in-house apps