We are finally having the answers to the big mystery ....
What we have learnt from science might surprise you ... here are the last 2 secrets steps to reprogramming your lipostat for a healthy weight
Step 3
The 3rd step is keeping a negative energy balance. By, for example, cutting down calorie intake by: reducing fats and simple carbohydrates consumption, with food such as: lean meat, lots of seafood, vegetables and fruit, and unprocessed grains. All this together with regular exercise to burn calories, and good sleeping practice (lipolysis mostly occurs at night during sleeping time, 7-8hours average for adults). Finally, keeping this habit long enough till we manage to reach our ideal/healthy/desired body weight.
Step 4
Once we reach our ideal/healthy weight, the 4th step, and last one, is ....
keep an stable energy balance over a long period of time to be able to set our ideal "preset weight".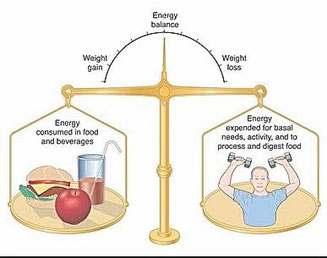 But how long this period must be?
There are two determinant key times for building a healthy lipostat. The first one takes place at early ages (1-2years old). The second one during teen ages (13-18years old). At these two ages any weight problem/maladjustments might be more difficult to correct later on. In general terms, for normal adults, this period might vary from months to years, depending on each individual. But one thing is pretty clear, the longer, the better because the lipostat needs a long time to learn about implemented food intake and activity habits. These observations provide a basis for understanding how individuals whose caloric intake has been constrained as a result of diet, if it has not been stablished for a long period of time, typically they will regain whatever weight was lost within a relatively short time after the intake restraints are removed. This is unfortunately true for the obese as well as for those of normal body weight. In other words, we can not expect to have a successful weight loss plan unless we set up an optimum body weight and manage to keep it for a long period of time so that our lipostat have time enough to preset body energy and weight to the ideal optimum values. This is a phenomena called Neuroplasticity, a brain capacity to learn new things that can be kept reprogrammed over long periods of time. This is interesting because once we manage to preset our lipostat to the ideal values, even if we pass through periods of over calorie intake or low activity levels we will also require a long time to make it unregulated. Thus, the lipostat mechanism of regulation is protecting us from being overweight. This is actually the main reason why many weight loss (or gain) programs are unsuccessful because they don't take into account lipostat regulation.