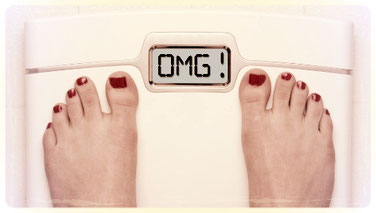 Often, losing weight is not fair. In many cases nothing show up after all the effort and attention you put into your weight loss goal. The topic of the last few articles was meant to look at the most typical reasons why people might fail at weight loss. Out of reading these articles you might have seen an image of yourself, so hopefully this hints could help you to overcome with any potential weight loss resistance you may encounter.
HERE ARE THE LAST SECRETS
5. Exercises that might blow your calorie burn
---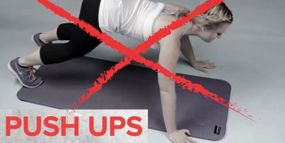 Cheating exercises
Sometimes you put all the time and effort, do diet, show up at the gym or do some home workout ... but why the scale numbers are not changing? Chances are but maybe poor exercise or bad workout habits are the ones hiding your precious burned calories. Fitness experts reveal the most common ways people cheat at their workouts without even realizing it, and do offer ways to kick those saboteurs to the curb. Read more about cheating exercises.
Too much anaerobic
Aerobic exercise (lower intensity training: jogging, running, cardio) increases your endurance and cardiac health while anaerobic exercise (higher intensity training: weight training, calisthenic) will help you to burn a bit less fat than with aerobic but it will also help you gain lean muscle mass. Perhaps you should try to concentrate more on aerobic exercising or better if you do a combination of aerobic and anaerobic. This online trainer promotes both types of exercises... Start training at home now!.
Too long workouts
Introducing short bouts of vigorous activity can speed up weight loss and also cut your workout time by a half or more. Researchers found that People who alternated just 8 seconds of high-intensity exercise with 12 seconds of low-intensity activity for 20 minutes, 3 times a week, slimmed down faster than steady-paced exercisers who worked out twice as long. Those who did intervals lost up to 16 pounds, shrunk their bellies by 12% and their thighs by 15%, and gained, on average, 1½ pounds of metabolism-revving muscle in 4 months without dieting! Start by going faster both at your aerobic and anaerobic exercises.... Read more about aerobic and anaerobic exercise.
6. Potential Medical Issues
---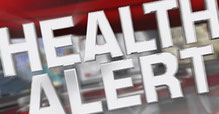 Many times people think they have done everything right and still can not lose any weight. Some other people make excuses such as "I have a thyroid problem" to justify that they are just not creating the caloric deficit that is required for a sustainable weight loss. However, some people truly do have problems with their thyroid or other medical issues that can affect their ability to lose weight. It could be that some hormonal imbalances, adrenal fatigue, gut conditions, thyroid dysfunctions or toxicity issues avoid the most dedicated person from losing any weight. Going to a specialist and investigating the causes of this weight loss resistance will give people the answers they need to know and ideally all necessary solutions. However, while this is real and it is happening to some people, it is probably not happening to you. Perhaps, you are just eating too many calories. And even in the cases when it might be happening to you, one of the reasons for the lack of weight loss it might still be a lack of a caloric deficit. In this case, the solution is less about eating less calories and more about solving the underlying health issue that is preventing your body from burning as many calories as it should be burning.