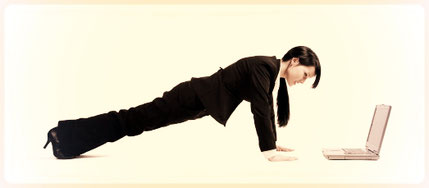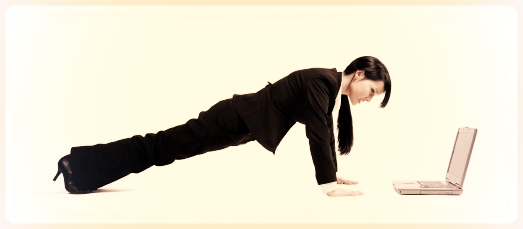 "Life is what happens while you are making other plans." ~John Lennon
Finding the right time to stay healthy and in shape can be complicated for anyone but when you are a very busy professional or an entrepreneur who's work follows you everywhere you go it can be even more difficult. As an executive or business owners sometimes you can even forget that you have to take care of yourself as well. Your body also needs your care and attention in order to function properly. Pursuing a healthy lifestyle not only will benefit you but also your business in a long run since healthy people tend to live longer, be happier and more productive. If you are one of those busy people "welcome to the club" ....
A few tips for maintaining a healthy lifestyle while having a busy schedule
Calorie counting: As a professional you probably know this already .... "Knowledge is power". Educate yourself on calorie counting both calorie in and calorie out... You can use some apps that you can carry out everywhere you go and do most of the work for you... read more 
Label reading: Reading food labels to make the right choices will help you to stay healthy. You will be surprised how many calories you can cut by making the right choices by simply reading calorie labels. For example, if you read the calorie label of a normal coke you will should read ~ 160 kcal per can. A coke zero however has by definition 0 kcal per can which can greatly positively impact your calorie intake. Not to mention if you take more than one coke per day.
Healthy fresh meals: Any great, fresh, gourmet, local, calorie-controlled foods will help you to control your weight without gaining any extra. Going fresh has kept me through the busiest and the craziest schedules without gaining a pound. Sometimes business lunch and dinners can be a tremendous threat to your SAFE LINE Ideal Weight goal. These tips might help get you through: Pick a healthy restaurant, at least you will have low-calorie options. You can even consider a healthy meal-delivery if you have the choice. They might even deliver it to your hotel room with little effort from your side. If a healthy food is none of your choices try to compensate.
Early dinners: If possible schedule business dinners earlier during the day to avoid consuming high-calorie meals right before bedtime. In addition, an earlier meal might result in less cocktails after dinner which will save you tons of calories. If this can not be avoided, try to choose alcoholic beverages with no high-calorie mixers like vodka or soda water, a glass of wine, a martini or tequila on the rocks.
Try a 25 mins minimum workout: Creating a short time for your daily exercise even with your very busy schedule is crucial to maintain a healthy body and a bright mind. In fact, you do not need a long time workout to be the same effective. Studies suggest that short high intensity workouts burns 9 times more fat per each calorie burn during exercise. The benefits become more evident over the weeks. However,

high intensity exercise it is not recommended for beginners or those with certain medical conditions

... [+INFO]. Try to keep at least a minimum of 25 minutes workout sessions in a daily basis. You can do this early in the morning before going to work, after lunch or after work. A simple 5-10 minutes intensive workout routine early in the morning combined with another 20-15 minutes of brisk walking to your office or 7-10 minutes running during your free time on a daily basis will certainly help you to reach your fitness/health goals.
Traveling tips: When traveling, you can do calisthenic routines with no equipment or if you are a gym person and you have a choice try to pick a hotel that has a gym or if that is not accessible try to buy a guest pass at a local gym if your business plan is to stay away from home long time. Try to find creative ways of getting more activity while you are working like for example: take a walk from home or your hotel to your office, this will rest time to your daily workout or wear a headset and pace while on conference calls. Also standing burns twice as many calories as sitting. You can read newspaper or reply your emails on your phone while standing up. Try to deliver messages to coworkers in person instead of emails, take the stairs not the elevator, get up from your desk and stretch every hour. Try to carry on some business conversations while you are taking a walk with your coworker or by your own. You can even invite any of your coworkers to join you for a brainstorming run. Answer e-mails while peddling away on the bike. Read or dictate business proposals and briefs while you are busting it on the treadmill. You can be any creative! Although this is not totally substitute for a regular workout plan, it is better than nothing at all.
Sleep well: Sleeping the right time will not only help you to trim down your waistline but it will also enhance your overall health exponentially. Schedule in sleep hours like you would schedule important meetings and make a priority of it. Do not compromise sleep. 7-8 hours a night is the right time. You will notice that you not only feel better but you will also perform better at work.
Stay motivated: You must know already and appreciate all the power and effect of physical health and strength on both your personal and professional life. In order to make and keep your physical health a top priority try to write down all the benefits health and fitness will provide in all the aspects of your life. From boosting confidence, to increasing energy, to having a long and healthy life. Whatever your reasons, post them around your home and office and refer to them whenever you feel like skipping out on your workout.
Regular check ups: Never compromise your regular check ups. Early detection is the key to prevention of nearly every medical condition, from heart disease to cancer to bone loss. Make sure you or your assistant schedules these appointments in your very busy schedule.
---
Alternatively you can join our new Virtual Personal Trainer Business Executive program (Discontinued). 
Virtual Personal Trainer has successfully implemented fitness routines for busy professionals starting as short as 3 minutes per day [+INFO]
---