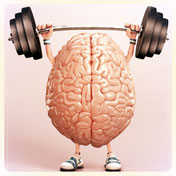 "Nothing is at last sacred but the integrity of your own mind" ― Ralph Waldo Emerson
Studies have shown that it is not the quality of our diets, but our brains ability to resist cravings and follow a plan that is behind losing weight and living a healthy life style. Read more bellow for resetting your mind for weight loss and healthy life.
The studies
Different studies showed that diets were only effective at achieving weight loss when they were properly followed (only 25% of participants were able to follow their assigned diet for a year). It was also found that "no single diet produced satisfactory adherence rates", every diet was a challenge to follow. This means that probably we need to stop our search for the best diet, stop blaming the quality of the diet, discard our high hopes that one diet will all of a sudden make weight loss easy. Rather, it is time to make a plan and start focusing on how to STICK to the plan.
Training our mind
Most of the work should come to train your mind to feel good without food, you have to give your brain the energy and self control to stick to your plan. Whatever healthy plan you choose, it is likely that you are going to have to:
1) Eat less high-fat and high-sugar foods
2) Drink more water, as opposed to sodas and drinks that are high in sugar
3) Reduce your overall caloric intake
4) Exercise regularly
5) Track your results over time
6) Follow meal plan each day
7) Think positively about your self-worth, and celebrate your progress along the way
To do all of these things, you can not just decide to follow the plan and commit with motivation. You have done this before, and you still failed, because you did not fully manage your mind and the sway it has over your life. The brain really is the key and the reason is probably the lipostat.
Do you want to be part of an experimental health program?
We encourage you to test what has been discussed on this blog by yourself and let us know about your experience, your progress and achievements in the comments section below. The results of these experimental program will be presented at international conferences and hopefully published in high impact medical and scientist journals. Your involvement and interaction as well as your contribution is important for us since the information and voluntary donations you provide will be further used for adapting, modifying and improving our programs.
Important notice 
Online Personal Trainer's approach is recommended for healthy adults only. This site is not intended for use by minors or individuals with any type of health condition. Such individuals are specifically advised to seek professional medical advice prior to initiating any fitness or nutrition effort or program.
Related topics