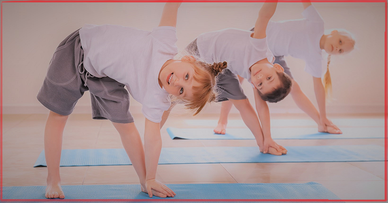 Every parent wants the best healthy and happy lifestyle for their kids. We are certain to this point that every family benefits from adopting healthy habits. As a parent, it's our responsibility to set an example of a happy and healthy lifestyle as children look up to us, if we will have a habit of consuming junk food, same the kid will do. 
So to stay away from all the wrong habits, parents should keep in mind the following steps in order to bring certainty, healthy and happy lifestyle in the life of their children:
10 tips to healthy kids
1. Make a colorful plate of fruits and vegetables: Children who eat fruits and veggies fill up high on nutrients and fiber in the right portions. If you will avoid these and jump up to processed foods then your immune system will become weak. And later in life children will grow out to weak with the habit of consuming junk food.
2. Good proteins and reduction of sugar: Added sugar in the food of a child provides a high amount of calories. Instead, children should consume meals with no added sugar and have proteins in the right amount. Protein is extremely important when it comes to children's growing brains and bodies. Protein can be consumed via seafood, eggs, dairy, nuts, and seeds.
3. Correct sleeping pattern: One must keep a check on the sleeping pattern of children. Today we have busy schedules but a kid who gets proper sleep tends to be healthier physically, mentally, and emotionally.
4. Do not force-feed: It's normal to see children's appetites getting fluctuated. So when they feel they are full, as a parent you should not try to overfeed or push them to have more. And don't give them punishment like sticking to the table till their veggies are finished. Despite the nutritional merits, they will get they will also receive your negative forceful attitude towards them. So create a wrong image of yourself. Be a flexible parent.
5. Enjoy physical activities: Take your children out to the park, and promote children's exercises such as swimming, hiking or walking. In this way, you will able to create a good-positive bond that will be cherished for life.
6. Limit their screen time: Children nowadays are introduced to a digital world, so make sure they don't grow into it. Children will spend their time on computers even though they are playing games or doing homework, but as a parent, you need to put a screen time. This way you will save them for the digital world and keep their eyes clean and neat.
7. Read food labels with children: Encourage children and make them read food labels to teach them the nutritional values of the products. Teach them to read total calories, serving size, sugar content, etc.
8. Practice oral hygiene: Teach your kids to brush their teeth twice a day from a very young age. Help them prevent cavities, tooth decay, and gum diseases. Teach them to eat less sugary products to keep moth healthy.
9. Consume water: Your children don't need sweetened drinks, they need pure water. If from childhood they will develop the habit of drinking water then in later future they will not be a part of obesity.
10. Embrace the happy family concept: The family pattern is the most important dynamic that creates a long-term effect on the mind of the child. It can either be negative or positive. If parents are over-possessive or overprotective then children will not have a positive impact, they will not engage in healthful behaviors.
Last thoughts
Create a positive atmosphere at home. When you show a positive attitude towards children, it will contribute to their well-being throughout their lives. Encourage them by involving them in meal planning and preparation to boost their confidence. Create a warm and open family mealtime.