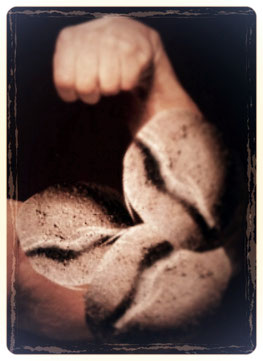 Coffee, the mayor nature source of caffeine, is a wonderful natural energy drink with lots of physiological and pharmacological properties. Either if you are a coffee lover or you are under a muscle building or weight loss program, perhaps you should consider to empower your day/days by adding a good caffeinated drink to your daily routines. 
Tip: the average cup of filter coffee contains 140mg of caffeine compared with 100mg in instant coffee and only 75mg in tea. Caffeine is absorbed in the small intestine, metabolised in the liver cell and distributed to body tissues within 45 minutes of ingestion.
Though coffee has a long history of being blamed for many ills, recent research indicates that coffee may not be so bad at all. 
What are the benefits of coffee?
The power of coffee
All these reasons make of coffee "the perfect life partner"
but ... any buts?
However, although coffee may not be very harmful, it usually goes with cream and sugar which add fat and calories to your diet. Furthermore, hight caffeine intake (4-8 cups of coffee a day) can cause problems such as restlessness, anxiety, irritability and sleeplessness, particularly in susceptible individuals, and might even give a positive result on a doping test due to cyclic AMP release, so like everything else …
Related coffee links
Recommended articles
Recommended apps