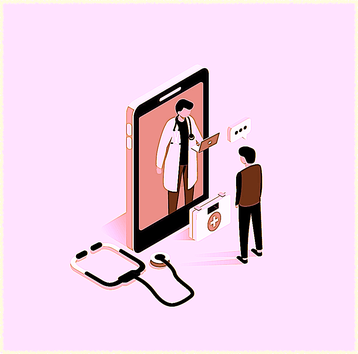 UPDATE: Extra-Weight May Increase the Risk of Severe Coronavirus 
Current Coronavirus pandemics represent one of the greatest challenges of humanity. With millions of reported infections and deaths around the world, it looks like we are still far to be back to our previous "normal". Digital technology is being used in different ways, from tracking and tracing apps to very sophisticated AI-based tech for early diagnosis and prevention. In the meantime, novel innovations are currently being tested while are needed more than ever. In addition, there is a need for updating the normative for the rapid testing, approval, and application of these new technologies into real life. Here I will introduce the current developments and the new technologies being tested to help to fight and improve health during the COVID-19 pandemic. 
Digital technology can truly help
From the simplest
In addition to safety recommendations given by authorities and WHO, the simplest complementary way to avoid complications, improve and enhance health during this pandemic will be using any of the many apps, tools, or YouTube videos promoting physical activity, and logging workouts and meals through app on a daily basis. Using basic technology can also be fundamental to avoid weight gaining during this outbreak, and helping to avoid confinement-related health issues during the lockdown. For this matter, Virtual Personal Trainer has created a bunch of free and PRO apps tackling every aspect of weight management, fitness, and health.
To the sophisticated
Real-time data analytics: machine learning & AI, imaging techniques and analysis, early diagnosis, and resource management tools.
E-health: tracking, tracing, and remote health care tools such as free chat channels. For this purpose, I have created VPT chatbot.
Industrial production: development of new methods for rapid manufacturing of protective equipment and intensive care, diagnostic tests (including PCR).
Digital health care: novel approaches for rapid and efficient health care processes and quality management, patient monitoring, and clinical trials.
Latest news
Related articles