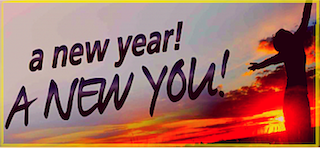 After all the excess of the holiday season, January seems to be the perfect month to start a weight loss goal. And this is because the beginning of the new year is the time when people usually realize that they have gained some weight, and it is time to start losing a few pounds and get ready for the new year ahead. If you are one of these people, then you need to stick to a plan! From a psychological type of view, starting a new year means the beginning of new life experiences, which can add a lot of motivation. If you are all set up to lose weight in 2021, then this is the right article for you. Just follow a few simple tips and soon you will be one that you always wanted to be.
Move move!!!
Are you going to work? Go for a walk, run or get some workout done before you leave home. Or sign up for a nice gym near your neighborhood where you can exercise before (or after) your daily routinary activities. If you have a friend or family member to join you, research shows that social engagement can be very motivating and hence fruitful.
Be healthy-minded
While choosing meals to eat, take your time, and think of all your options. If the food you have chosen is too caloric, immediately think of how you are going to burn those extra calories. Always keep in mind that "Every calorie counts". 
If you have a choice of sizes, always grab the smaller one or practice portion size. Eat slowly and leave sometime between foods. The brain needs time to interpret food and make you feel fully satisfied.
Avoid Alcohol as it´s full of empty calories and can destroy your diet. Better choose your drinks wisely. If you have a choice of any alcohol- and sugar-free beverages, do not think twice, go for it.
Always stay hydrated! Water should be your first choice as it fills you up and boosts your metabolism. 
Be social-distant
If you keep busy talking to your friends and socializing, while protecting yourself and others from the Coronavirus, it can help you to avoid overeating. If there are music and a dance floor, it is time for you to show your hidden talent while burning calories.
Fit by app
A free app has scientifically proved to be the new way to be an stay fit and healthy forever. A simple login of your weight, height, and age, and the app will automatically tell your ideal weight while keeping you motivated to achieve and maintain it. Find out more