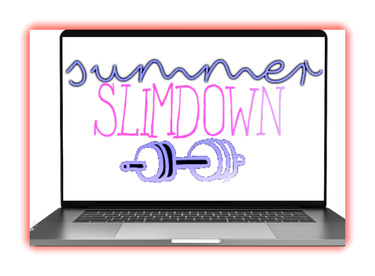 With the summer already here, it's time to kickstart your fitness journey and unveil your best summer body.
The good news? You don't have to step foot in a crowded gym. Virtual Personal Trainer has emerged as a game-changer, offering tailored workouts, expert guidance, and the convenience of training from the comfort of your home.
In this article, we'll explore how virtual personal training can help you achieve your slimming goals and get you ready to rock your summer confidently.
Tips to achieve the best version of yourself
Embrace the Power of Virtual Personal Trainer
Virtual personal training has revolutionized the fitness industry, enabling individuals to access professional guidance and motivation without leaving their homes. Through our virtual platform, we provide one-on-one sessions, free weight loss, and workout plans, as well as 24/7 support through our dedicated chat to help you stay on track. The flexibility and convenience of Virtual Personal Trainer allow you to fit healthy habits and workouts into your busy schedule, eliminating any barriers that might hinder your progress.
Tailored Workouts for Effective Slimming
One of the key advantages of virtual personal training is the ability to receive tailored meal plans and workouts that align with your specific goals. Whether you're aiming to shed pounds, tone your body, or build muscle, VPT is committed to designing programs that suit the interest of our audience. With our free expert assessment, we always consider your current health/fitness level, any existing injuries or limitations, and your desired outcomes to create a healthy plan and workout regimen that optimizes your slimming potential. From high-intensity interval training (HIIT) to strength training and cardio exercises, Virtual Personal Trainer will guide you through your weight loss / maintenance process, ensuring proper form and progression.
Accountability and Motivation
Staying motivated on your fitness journey can be challenging, but in VPT we provide a dedicated motivation channel by your side every step of the way. Regular check-ins, goal tracking, and ongoing support will help you stay accountable and motivated to achieve your slimming goals. Additionally, joining group workouts or fitness challenges can foster a sense of community and friendly competition, further boosting your motivation and commitment.
The Convenience Factor
Virtual personal training offers unparalleled convenience, making it easier than ever to prioritize your health/fitness goals. With no commute to the gym and the flexibility to self-schedule at your convenience, you can eliminate the common excuses that often derail progress. Whether you prefer morning workouts, lunchtime sweat sessions, or late-night exercises, virtual personal training can accommodate your preferred schedule, allowing you to achieve consistency and make significant strides toward your summer slimming goals.
Conclusions
This summer, don't let any obstacles prevent you from achieving the slim, toned physique you desire. At Virtual Personal Trainer, we provide a convenient, effective, and personalized approach to fitness, weight loss, and maintenance. Embrace the power of virtual training to unlock your best summer body and step into the season with confidence and pride.
Recommended