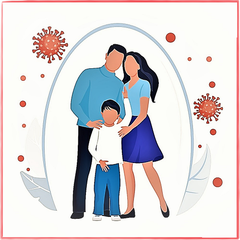 As the cases of the virus causing Monkeypox are expanding across the world and the scientific community still trying to understand what the cause might be, the current situation is raising concerns while bringing up the memories of early Coronavirus days.
Although the World Health Organization says that Monkeypox is not likely to cause another pandemic, since a) it is not a recently discovered new virus, and b) it is not spreading at the same speed as COVID-19, you might be wondering ... how protected am I from other epidemics/pandemics to come?.
Getting fit, and resistant to diseases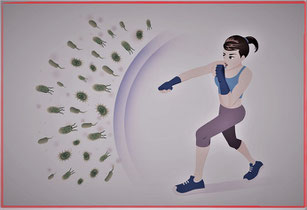 Maintaining a healthy weight, the so-called Ideal Weight, is very important for health. Recently, Virtual Personal Trainer has shown that, in addition to reducing the risk of high blood pressure, heart disease, stroke, diabetes, and many types of cancer, it can also lower the risk of Coronavirus and future epidemics/pandemics to come.
Excessive weight accumulation outside your healthy/ideal weight range can have serious health implications. 
Weight gain raises your chances of sickness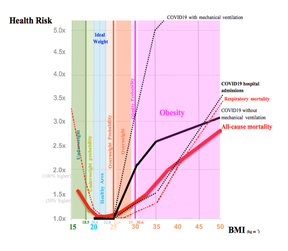 Weight gain above your ideal weight, overweight & Obesity can strongly influence your chance of developing certain diseases and health conditions, namely: cardiovascular disease, heart attack, stroke, diabetes, arthritis, gallstones, asthma, infertility, cataracts, apnea, snoring, and many types of cancer. But recently, I have also found that just a few extra pounds may raise your chance of suffering severe Coronavirus symptoms and even mortality, thus potentially making you more prone to suffering from future epidemics/pandemics.
Gaining weight as you age increases the chances of developing sickness. Or, in other words, if your weight is not in your healthy weight range, stopping and preventing additional weight gain, and immediately initiating a weight loss program should be at the top of your priorities to avoid potential health issues. This is still important now as we are still suffering from the Coronavirus pandemic, and can also help you to reduce the risk of suffering other diseases in the future , such as Monkeypox or other diseases, and thus making you more resistant. 
What are the reasons for weight gaining?
First edited: 1st of March, 2022